Texas Prep Baseball, H6AB-H5AB Team of the Week-7-2017
On Tuesday the Wildcats, with a 4-0 lead in the 7th,  held off a hard charging rally by the Cy Fair Bobcats who scored all three of their runs in that 7th. But Blake Brogdon was able to right the ship and close out the Bobcats for the 4-3 win. 
On Friday the Wildcats would face off with those same Bobcats and go 10-innings where Cy Woods Dylan Bourgeois collected an RBI/1B in the top of the 10th that gave his Wildcats a 6-5 lead and Ryan Rusinovich closed out the bottom to secure the win. 
On Saturday it didn't look good for the Wildcats as they headed into the bottom of the 4th, trailing Cy Lakes 3-0. Thats when Cy Woods went to work scoring one in the 4th, five in the 5th, and one in the sixth to give them the commanding 7-3 lead that would be the eventual final. 
Cypress Woods (14-6-1/9-2) began the week at 6-2 in 17-6A play and ends the week on a 3-game winning streak that finds them no tied atop 17-6A with their adversaries, Cy Ranch Mustangs. 
4-3 over Cy Fair
6-5 over Cy Fair in 10 innings
7-3 over Cy Lakes 
Congratulations to Coach Pridgeon and the entire Cy Woods Baseball program. 
The Texas Prep Baseball, H5AB Team of the Week-7, 2017-6A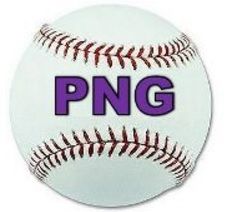 The PNG Indians have been piling up the wins and piling up the runs in District 22-5A play add week 7 was no different. PNG outscored Port Arthur Memorial 29-0 in their 2-game, home-and-home series. That's two more district wins for the Indians who remain atop 22-5A undefeated at 8-0
Congratulations Coach Carter and the entire PNG Baseball Program.
The Texas Prep Baseball, H5AB Team of the Week-7, 2017-5A