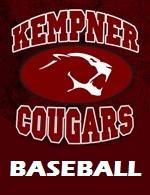 KEMPNER COUGARS - 20-6A
Coach Jones and his Kempner Cougars have proven to be a very powerful adversary both on the mound and at the plate. Week-3 finds the Cougars hosting their end of the FBISD Tournament and piling up a 4-0 record by the end of the weekend. Kempner pitching surrenders only 2 earned runs in 4 games while spinning 3 shutouts. At the plate the Cougars used all facets of the game, power, timely hitting, and base running to plate 25 runs in those 4 games.
Congratulations Coach Jones and the entire Kempner Baseball Program!
The Texas Prep Baseball, H5AB Team of the Week-3, 2017-6A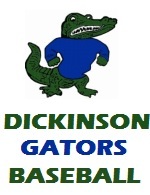 DICKINSON GATORS - 24-6A
The Dickinson Gators started their week piling up 11 runs on Pearland for an 11-1 victory followed by a 4-1 triumph over the Dulles Vikings, and culminating with a 8-0 victory over Ridge Point. Gators pitching gives up only 2 earned runs in 21-innings while the bats pounded out 23 hits scoring 29 runs in 3 games.
Congratulations to Coach Davis and the entire Dickinson Baseball Program!
The Texas Prep Baseball, H5AB Team of the Week-3, 2017-6A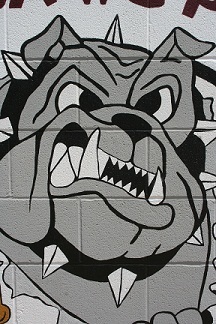 MAGNOLIA BULLDOGS - 20-5A
The Bulldogs went a perfect 4-0 over the past week piling up 31 runs while their pitching gave up only 4 and only 2 of those earned. Magnolia stays atop the Texas Prep Baseball, Houston 5A Baseball Top 25 displaying the ability to field outstanding pitchers, score runs in bunches, and throw the leather around getting the job done on defense.
Congrats to Coach Westmoreland and the entire Magnolia Baseball Program!
The Texas Prep Baseball, H5AB Team of the Week-3, 2017-5A